Hello from the
Colorado, Colorado Springs Mission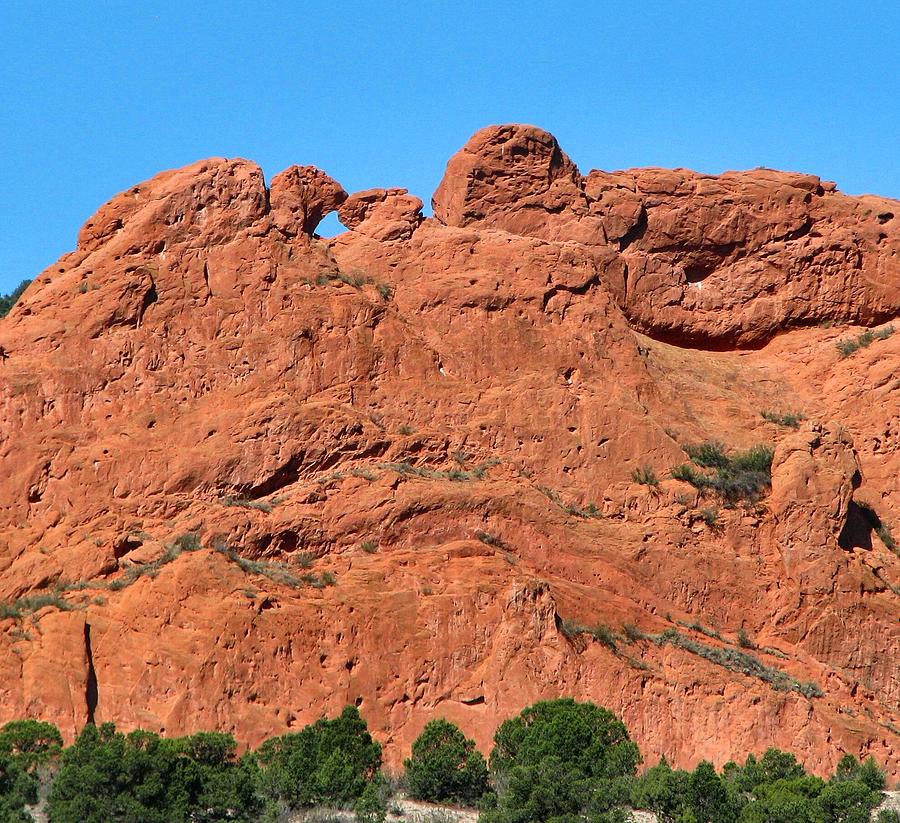 Colorado Springs is Amazing!
Even though I haven't been on my mission for very long, it still feels like these weeks are just blowing by really fast! We're so busy all the time! This last P-day we spent with a less-active member of the church and our investigator (his friend). We had lunch with them and spent the afternoon playing this interesting card/board game called Munchkin. The game wasn't my favorite, but we had a really good time telling
jokes, eating, and laughing together. It made it worthwhile.
Garden of the Gods
My companion just hit his half way mark (12 months for guys, 9 months for girls) and he got to go to the
Temple
for a day. It is a tradition, they spend the entire day at the temple and their companions go on exchanges for the day. It sounds awesome, but the down side was that his year mark was on my birthday; I wasn't excited about spending my birthday with someone I had never met. Luckily, my companion's group was so large (32 missionaries), that they had to make separate trips to fit everyone. So he got to go on the 18th instead. My companion for the day was Elder Kettlewell from Independence, Missouri. He was supposed to go to Brazil, but is still waiting for his visa (14 months into his mission). A couple of our appointments cancelled, so we ended up doing a lot of knocking on doors. The whole day could have gone a lot better, but I was glad when it was over.
Thanks for the birthday packages, I needed the coat. So I have some really good news. We have a baptism this Saturday! It's for a girl we've been teaching and she want's me to be the one to baptize her! I'm really excited! Also, to add more good news, we have another baptism scheduled next Friday for our investigator who we helped quit smoking. Also, the following Saturday we have our 3rd baptism scheduled with the another investigator. That's 3 baptisms in 3 weeks! The Ward is so happy with us! They have had only 1convert baptism in the last 5 years. The work is really picking up here and I'm so glad that I get to be a part of this so early in my mission. It is really encouraging to start off in a good direction. I know that the Lord's influence is here and it's changing lives. It's so cool to be a part of it.
5 things this week that made me smile:
1. Our district leader has a new companion that is really out there. We feel like he might have Asperger's but no one has asked. He's funny, but really weird. He started singing a hymn really loud while we are having a discussion during district meeting.
2. While at a members house, I sat down in a chair, then they said "WAIT!!! Don't sit there! I just doused it in febreeze!" and I reeked of fresh kitchen apples the rest of the day.
3. Tuesday nights we get to play volleyball with our ward and the Mountain Shadows Ward, and this week I got nailed in the face with the ball by someone who played for BYU. My face was red for at least an
hour.
4. We went to a dinner appointment with a less-active member this week and they forgot that they had signed up. They drove us over to McDonald's to order from the $1 menu, but he left his card at home, so
I paid for dinner.
5. We picked apples as a service project for some members and we picked over 600 apples. I was on a ladder picking them and got so scraped up from the branches, but the funny part was that one of the sister missionaries got attacked by a neighborhood cat. It snuck up behind her and clawed her leg. She bled and had to have at least 4 band-aids. Not fun for her, but we all had a good laugh.
God is Great!
Elder Gillingwater